Map of all stations that have reported at least 7 months of each year during the period 1980 to 2009 inclusive. A nice round number, 600 stations: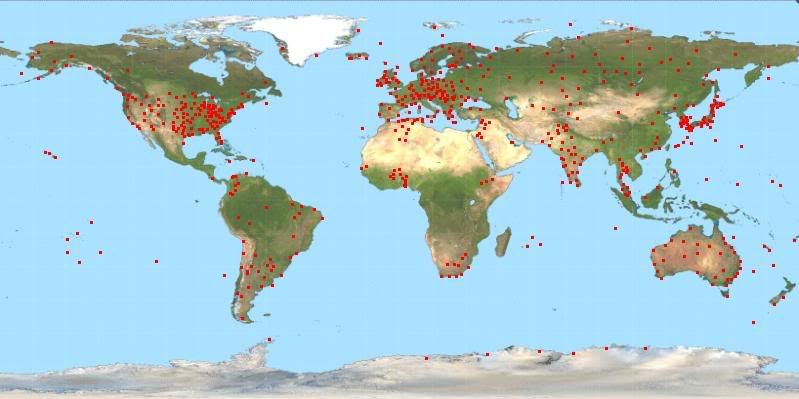 I also tested with the period 1980 to 2008 in case a lot of stations had simply not reported months yet for 2009, but I found that yielded 606 stations, just 6 more.
I did the same test for 2005 to 2009. There is a large gap in Africa and in Canada.
Defining years as having less than 7 months of data as
invalid years
, the below image shows stations with no invalid years in the period 1980 to 2009 in red. Stations with 1 invalid year in that period are shown in blue and stations with 2 invalid years are shown in orange.