The below map shows all GHCN stations reporting at least one raw monthly mean temperature past 1997 (ie Jan 1998 or later). 3154 stations in total.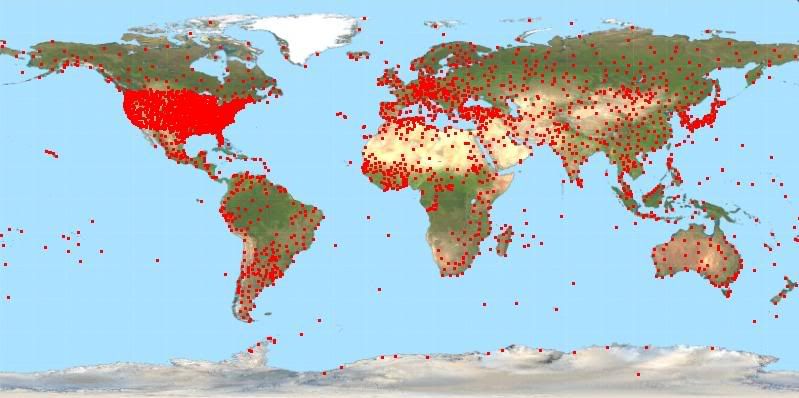 3091 stations report past 2000.
2773 report past 2004.
Here are the stations that have reported data past 2008 (at least one month of 2009 reported). 1596 in total: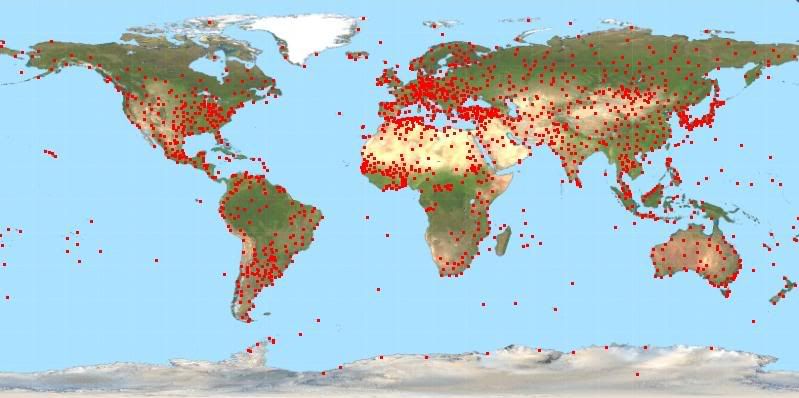 Here is a map showing all the above mentioned years.